Departments
Village Court
303 N. Franklin Street,
Watkins Glen, NY 14891
Phone: (607)-535-9717
Fax: (607)-535-7621
Civil matters will be heard Thursdays beginning at 12:30 pm.
Criminal matters will be heard Thursdays beginning at 1:00 pm.
The Court is located upstairs in the Village Municipal Building.
To pay a Court fine outside of the Court hours you may do so at the Village Municipal Office
from 8:00 am- 4:00 pm Monday through Friday. You MUST provide the Court fine paper work and
pay by cash, check, or money order.
No Court on the Following Dates:
June 4th, 2020
November 5th, 2020
November 26, 202
December 24, 2020
Relevant People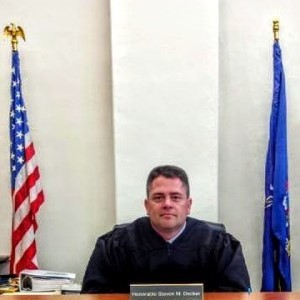 Steven Decker
Village Justice


607-535-9717
email Village Justice

William Kennedy
Acting Justice
Catrina Decker
Court Clerk
---
If you have a disability and are having trouble accessing information on this website or need materials in an alternate format, contact us for assistance.